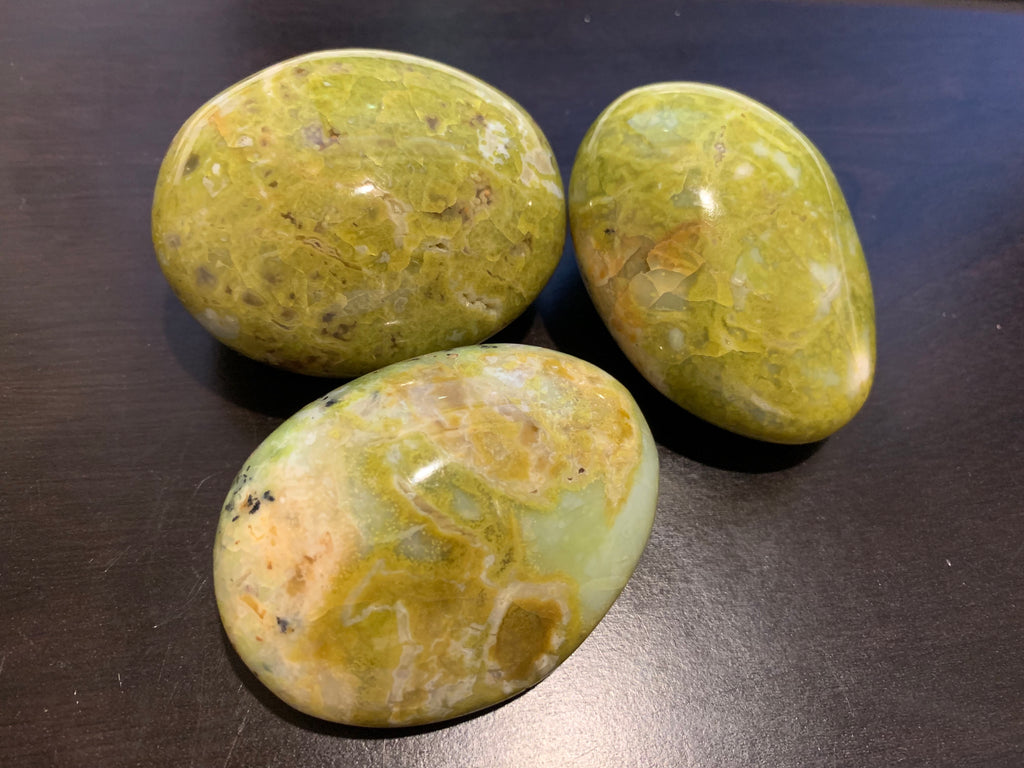 Palm Stones - Green Opal
Green Opal Palm Stones (Madagascar) - This wonderful stone is thought to purify and cleanse the heart, sending comforting support to those that are grieving from a lost love.  It is a powerful transformation stone, sometimes referred to as "The stone of Life".  It prepares your heart for new experiences.  Especially powerful for anyone who has been hurt in a relationship, has lost a love and needs faith to believe.  
Green Opal is said to improve memory, easing pain from the past.  It also helps you ease into deep meditation states and relieves stress. 
Chakra:  Heart
Net Wt Per Stone
Net Wt:  2.8 oz to 5 oz

Approximate Dimensions:  2.5" to 3" Length x  2" width x 1/2" to 1" inch height at the widest section

Price is for 1 single stone.
---
More from this collection