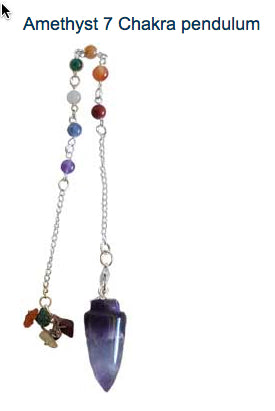 Pendulum - 7 Chakra Amethyst
Crystal Amethyst 7 Chakra Pendulum - Discover how Amethyst can aid in enhancing psychic ability, healing the mind, or achieving wisdom with the aid of the 7 Chakra Amethyst Pendulum.
This pendulum features a conical Amethyst bob and beads along its chain representative of the 7 chakras; FOB at chain's end comes in varied styles.

Price is for 1 single Crystal Chakra Pendulum. 

---
More from this collection