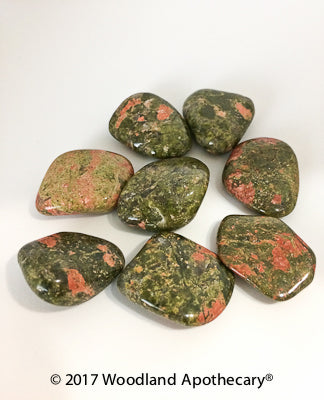 Tumbled Stones - Unakite
Tumbled Stones Unakite - Unakite is Green Epidote and Red Jasper.  These are highly polished stones.  Unakite is used when someone needs to recover from emotional trauma, become more aware of the needs of his or her heart, and in efforts to improve one's ability to express love.

Dimensions:  Approximately 1" in length 

Price is for 1 stones.

---
More from this collection