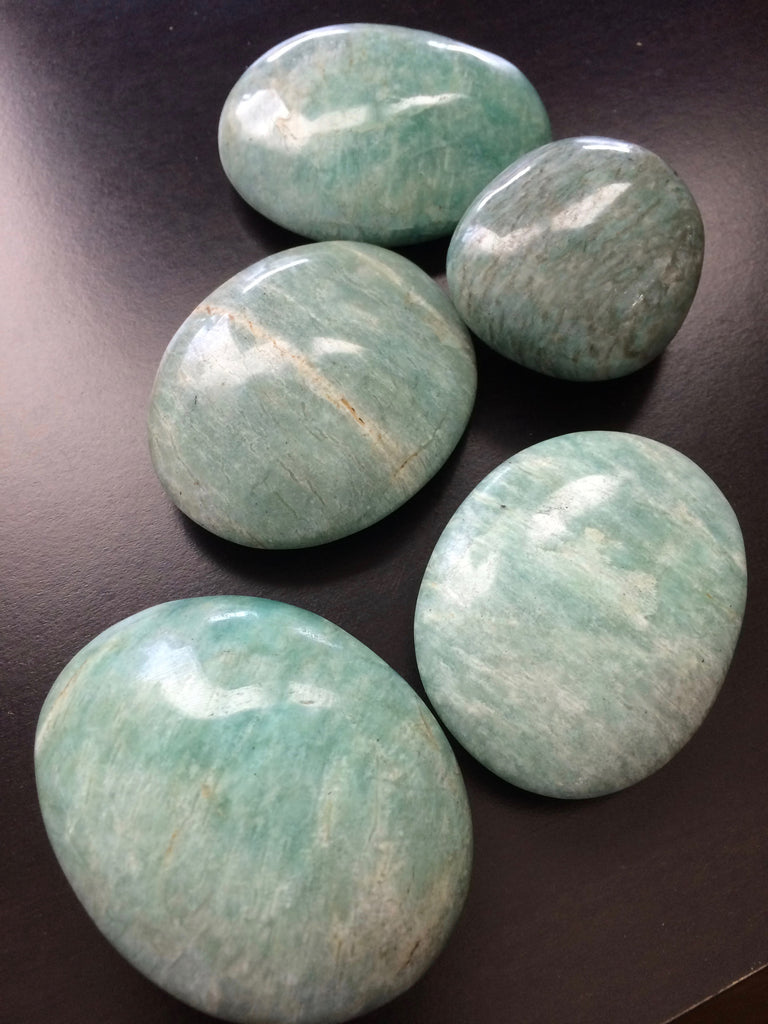 Palm Stones - Amazonite
Amazonite Palm Stones - Amazonite is a stone of tranquility, peace, and protection from the undesirable elements of life. It is great for non-verbal expression.  
It is a good energy filter, blocking stress, as well as, electromagnetic pollution emitted from computers, microwaves or cell phones.  
It can serve as a real barrier against the undesirable elements of your life that are affecting your spirit and joy.  It is an excellent choice for relaxation and ridding the body of the negative energy of a stressful time. Amazonite also assists in seeing different sides of the same issue, and balances masculine and feminine energy.  
It is also great stone to connect and communicate with Fairies and Nature Spirits. A "Stone of Success and Abundance", attracting focus and good luck. 
Chakra:  Calms all of the chakras
Net Wt Per Stone
Net Wt:  2 oz to 3 oz
 Approximate Dimensions:  2" to 2 1/2" Length
Price is for 1 single stone.
---
More from this collection