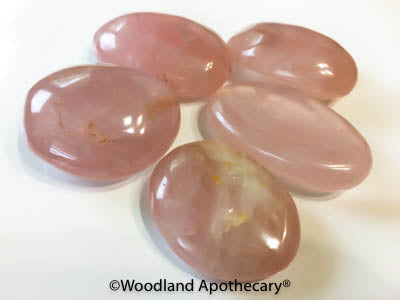 Palm Stones - Rose Quartz
Rose Quartz Palm Stone - Rose Quartz is the stone of unconditional love. It is repudiated to open the heart to all types of love - love of self, love of family, love of friends, romantic love. Because it is quartz, Rose Quartz does have a high energy, but its vibe is also calming and soothing. Rose Quartz opens the heart to compassion for self and for others, and raises self-esteem. Rose Quartz eases guilt and balances emotions, lowering stress and bringing peace. Use Rose Quartz to enhance positive self-affirmations.
Chakra:  Heart
Approximate Dimensions:  2" to 2 1/2" in length

Price is for 1 single stone.
---
More from this collection