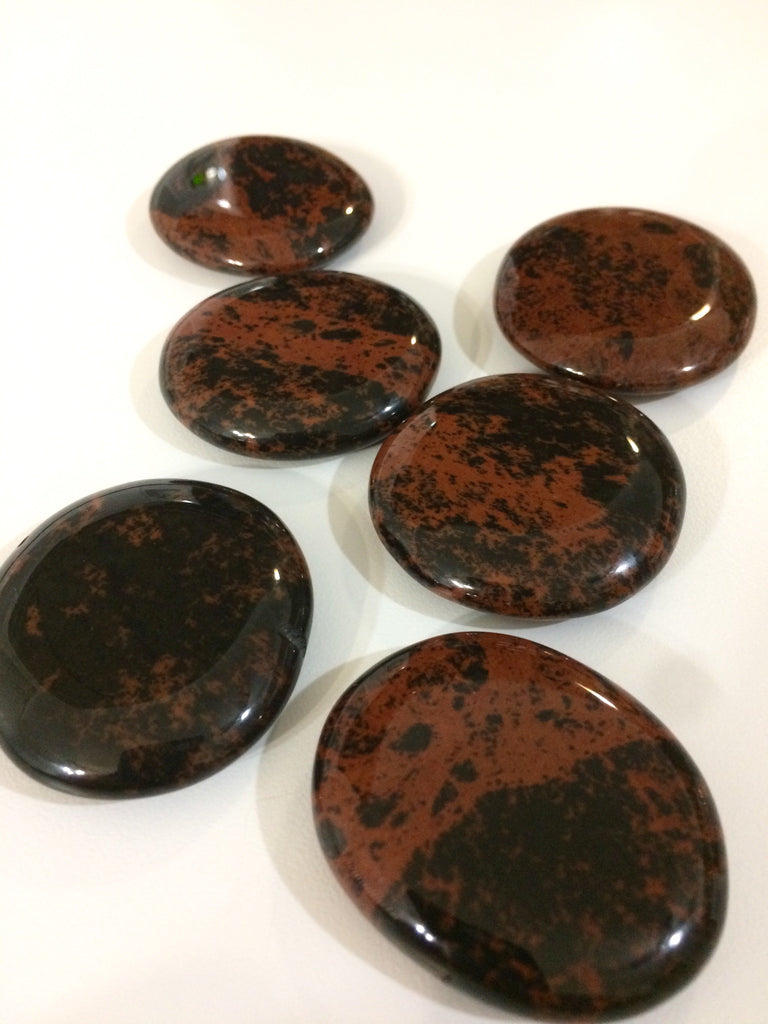 Pocket Stones - Mahogany Obsidian
Mahogany Obsidian Pocket Stones - Providing both grounding and protection, Mahogany Obsidian brings strength in time of need. It eliminates energy blockages, relieves tension and stimulates growth on all levels.
Work with Mahogany Obsidian when you want to reclaim your power.
A stone of reflection, Mahogany Obsidian helps to show us what needs our attention in this moment, while aiding with self-acceptance and self confidence. Mahogany Obsidian is often used to aid in the decision making process. It allows us to make significant changes in the most challenging areas of our lives.
Mahogany-Obsidian will help you unlock opportunities that will improve the state of your finances. It will bring you good luck and prosperity and enhance your ability to generate income.
Chakra: Strengthens a weak aura.  Restores the correct spin to the Sacral and Solar Plexus.

Dimensions:  Approximately  1-1/2 to 2 inches in diameter
Net Weight:  0.5 to 1.0 ounce
Price per 1 Stone
---
More from this collection