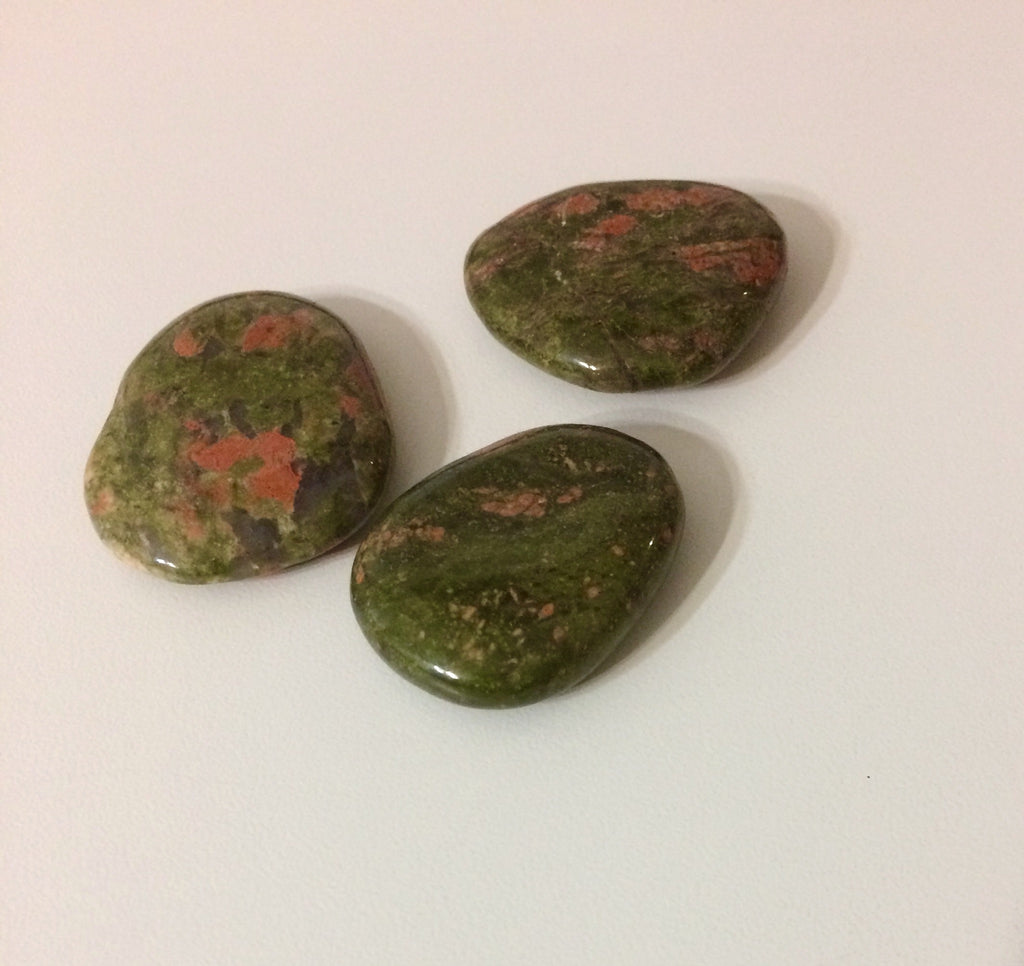 Pocket Stones - Unakite
Unakite Pocket Stones -  Unakite consists of Pink Orthoclase Feldspar, Clear Quartz, Green Epidote and Red Jasper.  Unakite is used when someone needs to recover from emotional trauma, become more aware of the needs of his or her heart, and in efforts to improve one's ability to express love.  It is believed to help us to move on from outmoded beliefs from the past. 

May be used with past-life regression activities and facilitates the understanding of previous evens and their roles in the current incarnation.

A stone of vision, Unakite can open and activate the Third Eye Chakra to receive spiritual insights from higher realms. A grounding stones that promotes a calming influence to any environment.  It is great for the workplace or the home, sending out peaceful vibes to all those nearby.
Chakra:  Third Eye
Dimensions:  Approximately 0.5" to 1.0" inch in diameter
Price per 1 Stone
---
More from this collection