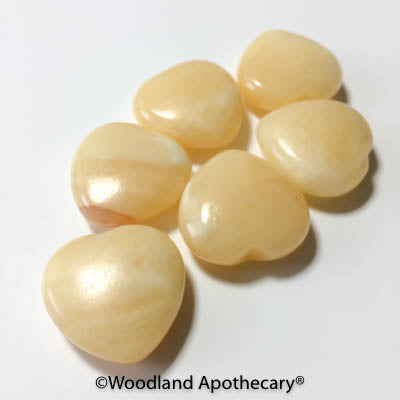 Puffy Hearts - Orange Calcite
Orange Calcite - Orange Calcite is repudiated to enhance creativity, helpful with emotional issues.  Use Orange Calcite to energize and cleanse the Root and Sacral Chakras and to bring positive energy into the areas of will and sexuality.
Meditating with this stone can allow one to take back control over one's life, releasing past traumas that have held you back, allowing for optimism and joy to come in.  
Calcite is a powerful energy amplifier and cleanser.  It cleans out stored negative energy from a room, body, etc.  Clear out the old to increase personal motivation and drive.  Calcite is also known as the "stone of the mind".
Chakra:  Root, Sacral 
Dimensions:  Small 
Price is for 1 Puffy Heart

---
More from this collection