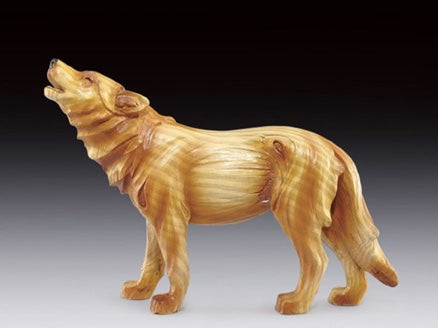 Spirit Animal - Howling Wolf Wood Like Carved Statute
Wolf -  As a spirit animal, the Wolf teaches us about personal power, strength, balance, self-control and our animal instincts.  The Wolf is also a symbol of guardianship, loyalty, courage, spirit and success at hunting.  The Wolf has the ability to make quick and firm emotional attachments and they trust their own instincts.  They teach us to do the same.
This wood-like carved wolf is perfect for any nature and animal or wolf lover.  The design features a realistic hand carved wood look to the piece.  The hand painting and polishing give the piece that extra sense of realism.  
Material:  Polyresin
Net Wt 
Dimensions
5" H 
---
More from this collection