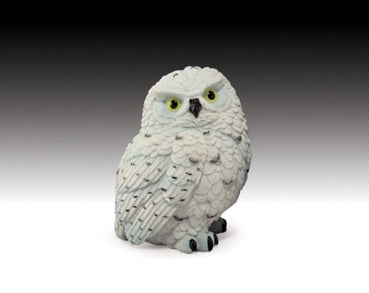 Spirit Animal - Snowy Owl
Snowy Owl -  As a spirit animal, the Snowy Owl, like all Owls, are a symbol of great wisdom and intuition.  They can see what others cannot see.  They can see true reality through deceit and masks people wear.  Their presence can also announce change or transition.
Perfect for any animal or owl lover.  The hand painting and polishing give the piece that extra sense of realism.  
Material:  Polyresin
Net Wt 
Dimensions
4 1/2" H 
---
More from this collection