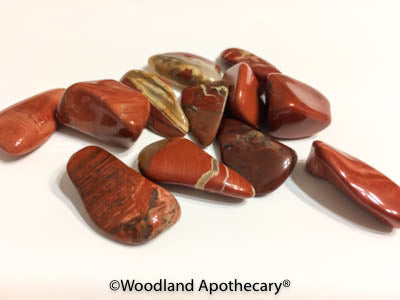 Tumbled Stones - Brecciated Jasper
Brecciated Jasper (Africa) - Brecciated Jasper is repudiated to help one in developing creativity and with finding adequate outlets for the expression of this creativity.

The Hematite within Brecciated Jasper acts as a deflector of negativity. While it is said that Brecciated Jasper can stimulate the rise of the Kundalini, it has a tendency to add stability to this energy.
Brecciated Jasper is a stone of strength and vitality, and can be used to help bring mental clarity and focus to a previously scattered life. 
Chakra:  Root, also Sacral 

Dimensions:  Approximately 1" in length
Price is for 1 stone.

---
More from this collection