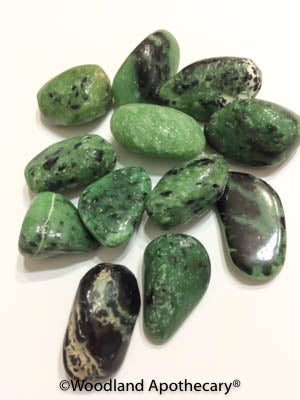 Tumbled Stones - Zoisite
Zoisite (Africa) - Zoisite, an earth element, is repudiated to help you get up and go.  Get that creative spark and focus on what you really enjoy doing.  Assists in getting you moving instead of staying idle.  Zoisite transmutes negative energy into positive and further enhances trust.  It helps you understand and communicate your own truths, without the influence of others.  
Zoisite helps you get out and enjoy nature, bringing with it a sense of joy and wonder.  Keep one at work to help you stay focused.  
Chakra:  Heart

Dimensions:  Approximately 1" in length 
Price is for 1 stone.

---
More from this collection