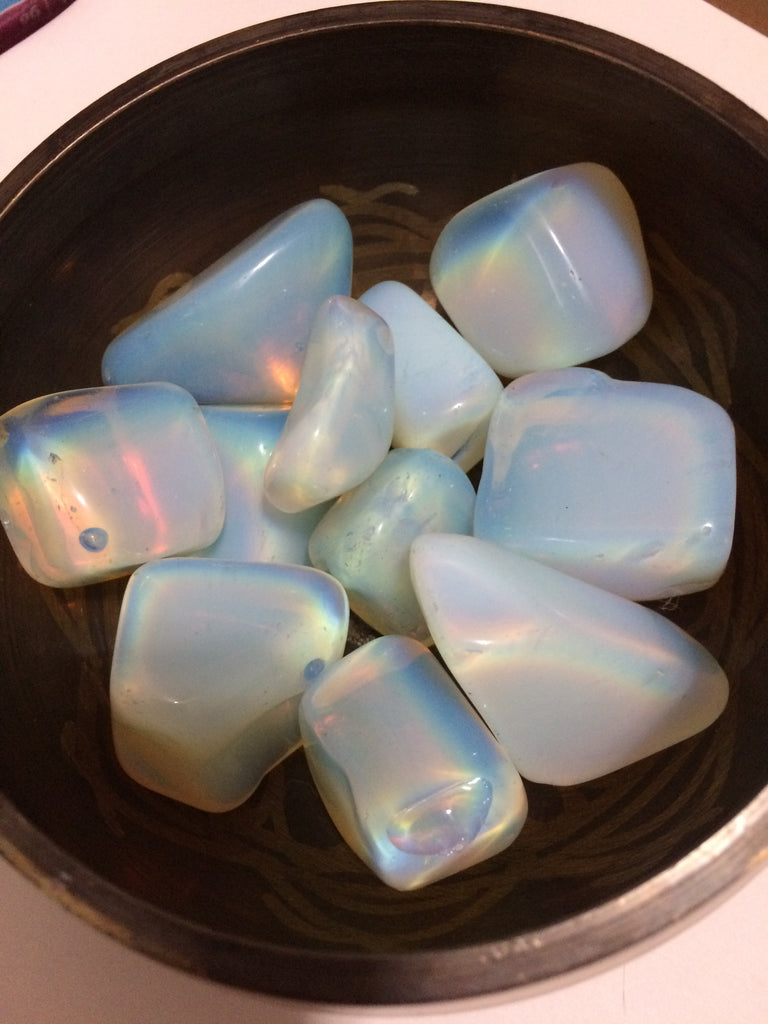 Tumbled Stones - Opalite
Opalite (Jumbo) - Opalite is subtle yet highly energetic.  It is ideal for meditation.  Opalite is repudiated to improve communication on all levels, especially the spiritual.  It removes energy blockages of the chakras and meridians.  Emotionally, Opalite helps by assisting during transitions of all kinds.  It engenders persistence and gives us strength in verbalising our hidden feelings.  It can also help us to be successful in business.
Represents peace, serenity, enhanced psychic visions, communication, confidence, and deepened dream states.
Opalite stones help to learn and understand the true inner self, working toward recognition of abilities, talents and strengths. 
Chakra:  Third Eye
Net Weight Per Stone
Net Wt:  Approximately  1 1/4" to 1 1/2" in length
            
Price is for 1 Piece

---
More from this collection