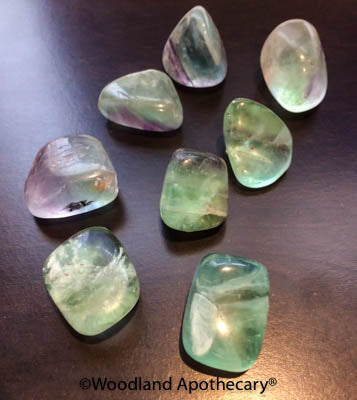 Tumbled Stones - Fluorite (4 Stones)
Tumbled Stones Fluorite  - Fluorite has a wide range of colors including yellow, blue, pink purple and green. It is an interesting and beautiful stone because often more than one color occurs in a single stone. The ancient Egyptians used Flourite to carve statues and scarabs, the Chinese have used it in carvings for over 300 years.

Fluorite is said to absorb and neutralize negative vibrations. It makes one more receptive to the vibrations of other stones. Fluorite should be kept in every room of the home.

Cuts through confusion and increases concentration

Enhanced intuitive and psychic abilities

Calms fears and anxiety about the future

Helps in decision-making
Net Wt Per 10 Stones
Net Wt:  Approximately 2.0 oz
           

These crystals were charged during the solar eclipse.
---
More from this collection