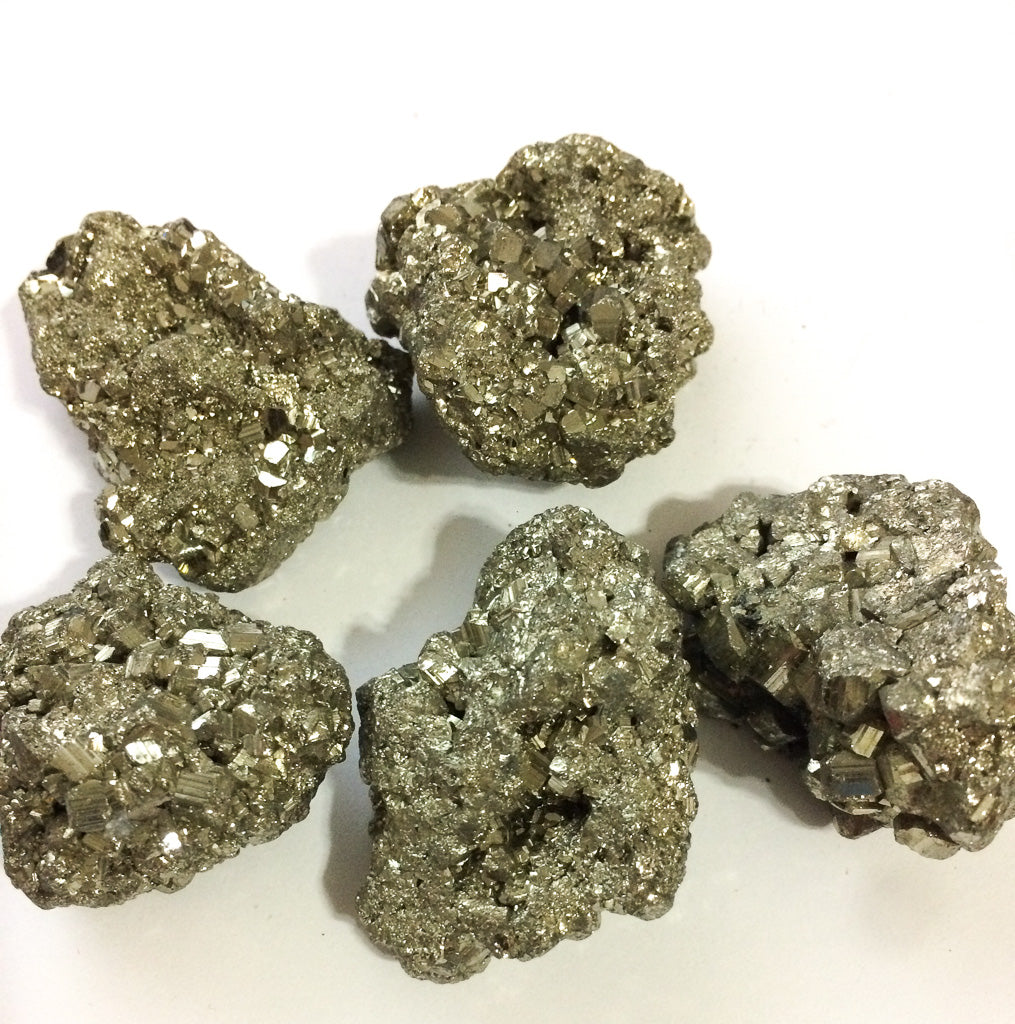 Crystals - Pyrite Clusters
Pyrite - These pyrite clusters are from Peru.  They sparkle and are dazzling. The photo doesn't do these justice.  Pyrite is repudiated to be a protective stone, shielding the user from negative energy of all kinds.  Use Pyrite to block energy leaks and mend auric tears.
In cluster form, Pyrite can be set in place to send it's energies out into the environment.  Great for prosperity rituals, due to it's energies of manifestation and because of this, it works well in grids.
Chakra:  All Chakras
Dimensions:  Approximately 1"         

Price is for 1 single stone.

---
More from this collection